Akkar syndicates call for strike in support of Hariri, STL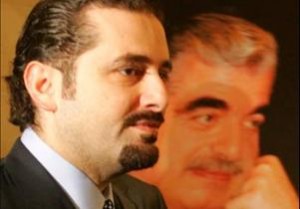 National News Agency (NNA) reported on Monday that The educational, social and syndicate bodies in the Akkar of north Lebanon issued a statement calling for a general strike in the area on Tuesday,
The statement called for protests in the Abdeh Square at the southern entrance of the Akkar district at 10 a.m. on Tuesday to support caretaker Prime Minister Saad Hariri and the Special Tribunal for Lebanon (STL).
Protests broke out across Lebanon on Monday following the first day of the premiership consultations after Hezbollah engineered what was branded by Future Movement as a " coup" to control the next Lebanese government .
Hezbollah appeared to have secured the support from a majority of parliament Monday to nominate its candidate former PM Najib Mikati for prime minister, putting the Iranian and Syrian-backed militant group in position to control Lebanon.
A coup
The Future Movement, which is headed by Hariri accused Hezbollah on Monday of staging a coup and called for peaceful protests across the country.
"A coup aimed at imposing Hezbollah as the supreme leader of the Lebanese republic and its government… is a coup aimed at installing the Wilayat al Faqih rule [Guardianship of the Jurist]," Future Movement official Mustafa Allouch said, referring to the political system of clerical rule instituted in Iran.
Allouch also called for a series of peaceful protests on Tuesday against Hezbollah across Lebanon.
Day of Rage
Sunni leaders have called for a "day of rage" throughout Lebanon Tuesday to protest gains by the Iranian and Syrian backed Shiite militant group Hezbollah.
Khaled Daher a March 14 MP said: "We call on those who reject the Persian scheme in this defiant Arab country to stage a sit-in tomorrow at 10:00 a.m. at the al-Nour Square in Tripoli."
Daher slammed Hezbollah, saying that the party's weapons are "the arms of treason that threaten all the Lebanese people."