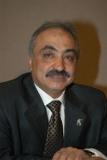 MP Mohammed al-Hajjar told Voice of Lebanon : There were differences of opinion within the Democratic Gathering bloc and no official stance has been taken yet.
He also told New TV that the statements of March 8 officials and their allies are worsening the divisions in the country.
The 11 member Democratic Gathering parliamentary bloc is headed by MP Walid Jumblatt, who pledged yesterday to support Hezbollah and Syria during the presidential consultations over premiership that are scheduled for Monday and Tuesday .
Hajjar 's statement follows the statement of National Liberal Party leader MP Dori Chamoun who was elected on Jumblatt's list during the last election . Chamoun said yesterday during a press conference:
Jumblatt did not talk (Friday) as the leader of a parliamentary bloc , but as the Progressive Socialist party chief .
Jumblatt was careful not to commit his parliamentary bloc he said that he and his PSP party will back the resistance ( Hezbollah) and Syria during the parliamentary consultations for selecting a Prime Minster designate to lead the next government .
There are 3 Mps who are PSP members in addition to Jumblatt.
An Nahar newspaper quoted March 14 forces as saying Saturday that Democratic Gathering MPs who are not members of Jumblatt's Progressive Socialist Party have informed him that they would nominate caretaker PM Saad Hariri. They are: Mohammed al-Hajjar, Aladdin Terru, Fouad al-Saad, Henri Helou, Marwan Hamadeh and Antoine Saad.
Based on the above report Jumblatt , whose father was killed by the Syrians and whose friend MP Marawan Hamade miraculously survived an assassination attempt by the Syrians, will be able to deliver maximum 5 votes for the candidate of the Iranian and Syrian backed Hezbollah led opposition
This error message is only visible to WordPress admins
Error: No connected account.
Please go to the Instagram Feed settings page to connect an account.