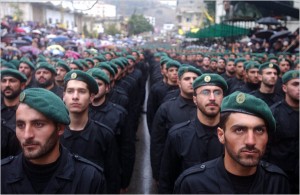 MP Mohammed al-Hajjar a member of the Democratic Gathering parliamentary bloc which is headed by MP Walid Jumblatt, told OTV : The Hezbollah-led camp, which wants to impose a premier on the Lebanese, may decide to postpone the parliamentary consultations.
Hajjar's statement confirmed a report by MTV that said Speaker Nabih Berri, a key ally of Hezbollah has asked president Michel Suleiman to postpone parliamentary consultations once again.
Hajjar  added : During the consultations, Jumblatt will only be accompanied by the Democratic Gathering MPs who back his stance.
It was also Berri who asked the president to postpone the consultations the first time against the recommendation of March 14. The first postponement was reportedly aimed at pressuring Jumblatt to switch allegiance.
According to observers if the report is true this can only mean that March 8 alliance is not sure that Jumbaltt can deliver enough votes for their premiership candidate to win the nomination
In a related development Hezbollah chief Hassan Nasrallah will reportedly make another TV appearance via video link Tuesday.
Lebanese Forces leader Samir Geagea accused President Suleiman of bowing to March 8 pressure when he postponed the consultations on the prime ministerial nomination , saying Prime Minister Saad Hariri would have won. He called on Suleiman to "behave in a way that keeps the right with those to whom it rightfully belongs."
"I urge Suleiman to give us ( March 14) back our rights." He said