Obama welcomes STL indictment, urges calm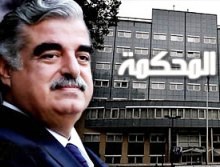 President Barack Obama says he welcomes the first indictment in the assassination of former Lebanese Prime Minister Rafik Hariri
In a statement Monday, Obama called the indictment in by a U.N. tribunal in Lebanon an important step toward ending the era of impunity for murder in Lebanon and achieving justice for its people.
He called on all Lebanese leaders and factions to preserve calm and exercise restraint.
The president said the Special Tribunal for Lebanon (STL) must now be allowed to continue its work without interference and coercion.
He said, "Any attempt to fuel tensions and instability, in Lebanon or in the region, will only undermine the very freedom and aspirations that the Lebanese people seek and that so many nations support." WP