LBC: STL prosecutor submitted indictments to Fransen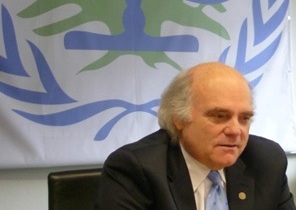 LBC reported that sources close to the caretaker PM have revealed that Hariri has confirmed that he has been informed that Special Tribunal for Lebanon (STL ) prosecutor has already submitted the indictments to the pre-trial judge
This comes after the French newspaper Le Monde reported on Saturday, that Daniel Bellemare, the prosecutor of The Hague STL ,was planning to submit the indictments to the pre-trial judge Daniel Fransen on Monday.
Members of the Hezbollah movement, with its allies pulled out of the unity government on Wednesday over the prime minister's stance regarding the imminent indictments of the UN backed STL.
Hezbollah has said it would not accept the indictment of its members.
In November, Nasrallah that the group will "cut off the hand" of anyone who tries to arrest any of its members for the al-Hariri killing, raising fears of renewed violence in Lebanon.