No cut in U.S. funds for Lebanon, report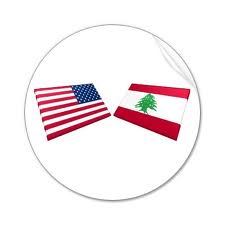 Lebanon's political turmoil will not trigger an immediate cut in U.S. aid to the Lebanese Armed Forces but will likely sharpen U.S. Congressional scrutiny of how the money is used, analysts said on Wednesday.
Ministers from Hezbollah and its allies resigned on Wednesday, toppling Lebanese Prime Minister Saad al-Hariri's government before expected indictments against the Shi'ite group over the February 2005 killing of his father, Rafik.
The collapse of the government lays bare the stalemate between Hezbollah, supported by Syria and Iran, and the Western- and Saudi-backed Hariri which has crippled his 14-month old "unity" government.
The United States has given the Lebanese Armed Forces an estimated $650 million since 2006 to pay for such things as helicopter maintenance, weapons and ammunition, night-vision goggles and anti-tank missiles.
The decision to ramp up security and economic aid after the 2006 war between Israel and Hezbollah in part reflected a U.S. desire to help Lebanon better patrol its borders and prevent the Shi'ite militant group from rearming.
In a country with a long history of sectarian militias, the United States also hoped to help professionalize the army, reinforce the concept of civilian control of the military and, ultimately, diminish the influence of Hezbollah's forces.
State Department spokesman P.J. Crowley said the Obama administration had no plans to cut off assistance and U.S. officials offered strong support for Hariri and criticized Hezbollah for its decision to bring down the government.
"We provide support to institutions, like the LAF, that operate under the constitutional authorities of the Lebanese state. We believe that our support for these institutions is critical to a sovereign and independent Lebanon," he said.
"What happened today at Hezbollah's instigation was an unfortunate action, but a new government will emerge through constitutional procedures. There is no reason at this point to review our assistance to Lebanon," Crowley added.
'PLAYING INTO HEZBOLLAH'S HANDS'
However, a U.S. congressional aide said there had long been doubts among Republican lawmakers about the assistance and the political uncertainty in Lebanon would only accentuate these.
"A lot of (Republican) members have had concerns previously about Hezbollah's growing influence and whether the assistance we provided the government at this time, or in the future, could be something that benefited Hezbollah," said the aide.
"With today's events, those questions only become greater," he said.
In November's mid-term U.S. elections, Republicans gained control of the House of Representatives, while Democrats held on to their majority in the Senate.
Congresswoman Kay Granger, the Texas Republican who chairs the House subcommittee that oversees the aid, "is following the unfolding events in Lebanon very closely and hopes for stability during this crucial time," said a spokesman.
Analysts said the United States was likely to take a wait-and-see approach on Lebanon until it becomes clear what kind of government might succeed Hariri
"I don't think that the collapse of the government necessarily triggers an immediate reassessment about American weapons sales or military assistance to the LAF," said Robert Danin of the Council on Foreign Relations think tank.
However, given Republican control of the House and Israeli concerns about aid, he said, "it wouldn't be surprising to see, at a minimum, more intensive scrutiny by the Congress."
Two Democratic lawmakers placed a hold on $100 million in U.S. aid for the Lebanese army last year after an August 3 clash between Israeli and Lebanese forces that killed two Lebanese soldiers, a Lebanese journalist and a senior Israeli officer.
The funding was ultimately released after Lebanon took steps to prevent such border clashes in future.
Martin Indyk, director of foreign policy at the Brookings Institution think tank, said the United States should not signal any diminution in its support for the Lebanese army.
"There's good reason for skepticism, but this is not the moment to change course and cut off the Lebanese army," Indyk said. "That'll just be playing into Hezbollah's hands."
Reuters