Lebanon PM cuts short U.S. visit amid crisis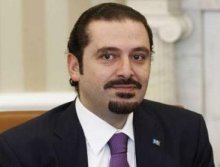 Lebanese Prime Minister Saad al-Hariri cut short his visit to the United States on Wednesday to fly home amid a government crisis, a Lebanese official in Washington told Reuters.
Hariri drove to Dulles international airport immediately after talks with U.S. President Barack Obama at the White House. The official said Hariri would likely meet Lebanese President Michel Suleiman on his return home.
He added that after meeting Obama, Hariri had telephone conversations with French and Qatari officials, among others. Reuters