US: Hezbollah holding gun to the head 'of Lebanese'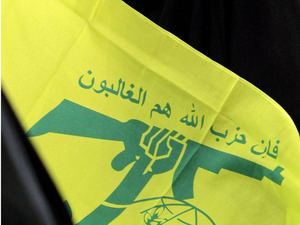 By Mina Al-Oraibi, Washington- The US administration has issued a warning against Hezbollah "blackmailing" Lebanese parties with the objective of undermining the operations of the Special Tribunal for Lebanon which is investigating the assassination of former Lebanese Prime Minister Rafiq Hariri. Lebanon is witnessing a political crisis after Hezbollah condemned the international tribunal and issued warnings against the tribunal implicating any of its members in the assassination of the former Prime Minister, this has resulted in a state of political tension throughout the country, and increased fears of an outbreak of violence.
A high ranking US official who spoke to Asharq Al-Awsat on the condition of anonymity said that "anybody who has monitored Lebanon over the years knows that [political] tension in Lebanon can quickly turn into violence, and people are, of course, worried, however at the same time we do not want to exaggerate these fears." He added "we see statements issued by some Lebanese officials of a certain political background that appear to be extortive, more than anything else, to the effect that 'if you do not do what we tell you we will burn the house down.'"
Speaking about Hezbollah's threats to resort to violence to prevent the operation of the international tribunal, the senior US official, who is involved with the Lebanese file, asked Asharq Al-Awsat "when will they [the Lebanese] say that Hezbollah is holding a gun to our heads? To what extent will they refrain from action whilst Hezbollah is pointing a gun at their heads?"
He added "Even Hezbollah understands that it is not in its interests to incite sectarian fighting or violence in Lebanon, especially as the issue is a legal process that is already underway, and the international tribunal's decision is not a court ruling."
Washington has committed itself to the operations of the Special Tribunal for Lebanon, refusing to sacrifice justice for stability, and the senior US official informed Asharq Al-Awsat that "Lebanon has many international friends, and we all are aware of the fragility of Lebanon democracy, and none of us is being rash [in this regard]." He added "at the same time, we view justice as a concept that must be respected, and using threats to thwart justice is something that is not supported by Lebanon or its friends."
US Secretary of State Hilary Clinton met with Lebanese Prime Minister Saad Hariri in New York on Friday. Clinton and Hariri's meeting comes at a time that the US is closely monitoring what is happening with regards to the so-called "Saudi – Syrian initiative" to contain the political crisis in Lebanon.
The senior US official who spoke to Asharq Al-Awsat on the condition of anonymity revealed that "we have all read with interest what has been said about the Saudi – Syrian initiative, and I find it interest that the discussions over this initiative are usually found in media sponsored by Syria, which means there is a (Syrian – Hezbollah) trend in the stories being published [about this]."
The source also said "what we hear from the Saudis is that their goal is to see a stable and secure Lebanon…they are working in order to ensure this, and these are goals that we share." He added "our relations with Saudi Arabia are strong enough that we would know if something like that which is being portrayed in the media [with regards to a Saudi –Syrian initiative] was happening."
He added "regardless of whether we like all the Lebanese leadership or not, we are certain that if the Lebanese work together they will have the best vision for their future."
The US official also stressed the importance of not overreacting with regards to the next step in the operation of the international tribunal. He revealed that "a sealed envelope will be issued to the pre-trail judge of the Special Tribunal for Lebanon; this is not the announcement of the guilt of any party, but rather a recommendation for the judge to bring charges [against the party mentioned in the sealed envelope]."
He added "it is in nobody's interests for Lebanon's stability to be undermined due to a judicial process which will see [nothing more than] a sealed envelope being given to a judge."
The US official also called on an end for the lack of accountability surrounding the assassination of former Lebanese Prime Minister Hariri, saying "this is an opportunity for Lebanon to turn over a new page."
The senior US official also told Asharq Al-Awsat that "regardless of what happens in Lebanon, the work of the international tribunal will continue, because due to the Security Council Resolution and UN Charter Article VII….all of Hezbollah's statements are useless."
He added that "Hezbollah will not impede the tribunal, and I do not understand the cause of this hysteria surrounding the judicial process." aawsat