Obama expected to name new economic adviser Friday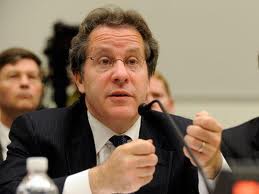 The White House says President Barack Obama will likely announce his new chief economic adviser on Friday, the same day the government issues its monthly unemployment report.
Gene Sperling, a Treasury official and deficit hawk with ties to Wall Street and the Clinton administration, is considered most likely to take over as director of the National Economic Council. He would replace Lawrence Summers, who has returned to his teaching position at Harvard University.
Other White House staff changes are expected in the next few days.
The government will issue the December unemployment report on Friday. The unemployment rate continues near 10 percent. Obama has said creating jobs and getting people back to work will be his highest priority for the remaining two years of his term. WP