Hayek predicts that STL indictments will have little impact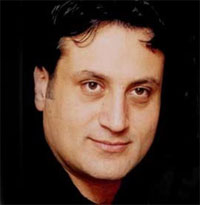 Michel Hayek once again appeared on LBC  just before midnight to offer his predictions . Here are some of his predictions for  Lebanon in  2011…
Yes the Special Tribunal for Lebanon ( STL) court will continue…
Yes there will be indictments by STL….
Yes there will be false witnesses….
There will be repercussions as a result of the indictment but they will be political in nature regardless who will be indicted.
Whatever will happen at the court there will be some relief in the end …
and he added" I want to assure the Lebanese that whatever will happen will have little impact on Lebanon… there is hope ….life will continue and Lebanon expected to prosper in 2011.
The battle in Lebanon will be cold and will be more psychological than military, he said
The Lebanese pound will remain strong and stable
The term for the head of the Central bank , Riad Salameh will be renewed
Lebanon will not be in the Iranian sphere of influence and will gradually move away from that position
He predicted peace in the region will prevail despite all the indications of war
He said  Lebanon and the region will  witness ' a war for peace '
Click here to watch the videos part I and part II