Chamoun: Jumblatt changes positions to satisfy Hezbollah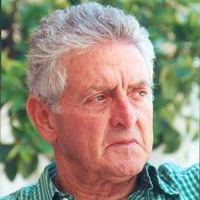 National Liberal Party (NLP) leader Dori Chamoun told OTV on Sunday that Jumblatt's positions "change between one day and the other."
Chamoun added that Progressive Socialist Party leader MP Walid Jumblatt's changes in positions are to satisfy Hezbollah.
Commenting on March 14 MP Mohammad Kabbara's recent statement, he said they are in response to the March 8 coalition's biased positions. In Mid-December, Kabbara said, "Yes, a thousand times yes, Tripoli is the capital of the Lebanese Sunnis."
Jumblatt left the March 14 alliance which he helped create in August 2009. He defended his move as necessary to preserve peace and avoid sectarian bloodshed. between the Sunnis and Shiites.
Jumblatt has been critical of the March 14 Christian leadership .
Lebanese Forces MP Strida Geagea was asked yesterday to respond to Jumblatt's earlier statement that the Christians of Lebanon reject moderate Christian leaders and instead follow leaders like ( former Lebanese president and Phalange party leader) Amin Gemayel, ( Lebanese Forces leader) Samir Geagea and ( former Lebanese president elect ) Bachir Gemayel. She said : "Was there moderation in Walid Bek's behavior during the past 5 years ?"…." Moderation as described by Jumblatt is not moderation for us "and added "we at the Lebanese Forces have taken a decision not to respond to Walid Bek ( Jumblatt) out of respect for the highly regarded Druze community. "