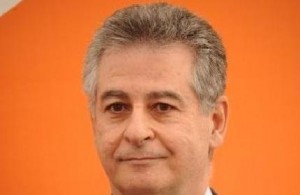 The head of the Lebanese Permanent Military Court Brigadier General Nizar Khalil today announced that January 18, 2011 will be the starting date for the trial of retired Brigadier General Fayez Karam on charges of of spying for Israel.
Another member of the Karam family , who was reportedly also accused of spying for Israel will also be tried on the same day according to the report by Lebanon Files.
Karam, a senior Free Patriotic Movement (FPM) official, was arrested by the Internal Security Forces (ISF) – Information Branch last August and was charged with espionage and providing Israel with information on Hezbollah, FPM leader Michel Aoun's closest ally.
Hezbollah knew that Karam, was collaborating with Israel from the moment he was arrested last September, an Arab diplomat told Al-Balad newspaper in an interview published last October 22.
"Hezbollah did not bring up the issue of Karam publicly because it took into account its alliance with FPM leader MP Michel Aoun," the diplomat said.
Karam and Aoun went into exile in France following Aoun's defeat by the Syrian army in 1990 and both returned to Lebanon in May 2005 , 11 days following the withdrawal of the Syrian army from Lebanon.
Aoun said earlier in November that Karam was not guilty.
Another Bakri ?
Questions were raised by al Mustaqbal sources over the speeding up of Karam's trial , specially since 5 other high ranking officers who were also charged of spying for Israel have not been tried yet even though they were arrested last year .
Some believe that Hezbollah may have been behind this, specially because of its relations with Aoun.
Karam's case is being compared to that of the radical Muslim cleric, Omar Bakri Muhammad, who was sentenced to life in prison in Lebanon, but was released on bail pending a retrial on Nov 24
Bakri's release was requested by his lawyer Nawwar al-Sahili, who is a Hezbollah member of parliament.
MP Sahili became Bakri Muhammad's lawyer after the cleric appealed to the Hezbollah leader, Sheikh Hassan Nasrallah, following his conviction last month.