Tension eases in Lebanon after Hezbollah denies coup plans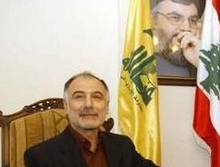 Minister of State for Administrative Reform Mohammad Fneish, a key Hezbollah official denied during an interview with NBN television on Wednesday that his party is planning to carry out a coup in Lebanon
"Talks that the Resistance ( read Hezbollah) may carry out a coup are far from reality and show prejudice against the Resistance," Fneish said .
His statement comes after Maronite Patriarch Nasrallah Boutros Sfeir said in an interview on Monday with MTV that "the way Hezbollah is acting gives the impression that they might seize power" in Lebanon.
"I do not want to engage in an argument with the Maronite Patriarch , but some wanted to use the [patriarch's] position to serve their own political [aims]." Fneish said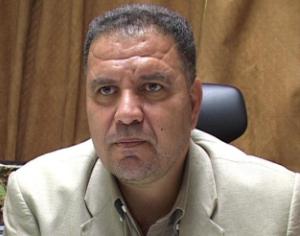 Similarly Hezbollah MP Ali Fayyad on Wednesday told OTV that Hezbollah is not a coup-seeker ."
"We are not coup-seekers and this is not on our mind," Fayyad said
"Such accusations do not facilitate relation-building between Hezbollah and Bkirki," Fayyad stressed.
Willing to compromise:
Hezbollah parliamentary bloc leader MP Mohammed Raad said his party is willing to compromise on the false witnesses' issue, but warned that Hezbollah is a "red line that cannot be crossed."
Raad confirmed the existence of a "plan for a solution" being mulled by Syria and Saudi Arabia to find a way out of the Lebanon crisis.
Raad also said that any settlement, however, must "maintain the existence of the Resistance and protect it against the Israeli enemy."
Tension eased
Lebanon's internal security administration has reportedly removed the barricades around its headquarters in Beirut, which were set up following Hezbollah's drill to take over the state institutions that was carried out in preparation for the release of the international tribunal's indictment
Administration commander Ashraf Riffi has reportedly explained that the political situation in the country was now calmer and that there was no longer a need for the barricades.
Tribunal
Tension escalated in Lebanon following reports that the Special Tribunal for Lebanon will soon issue its indictment into the 2005 assassination of Lebanon's former Prime Minister Rafik Hariri. Last July, the Hezbollah chief Sayyed Hassan Nasrallah said that the tribunal is "an Israeli project" that will indict Hezbollah members. Nasrallah accused Israel of being behind Hariri's assassination but refused to provide the evidence to STL to support his claim. Hezbollah and its March 8 allies have been calling for the abolition of STL.
The Pro Syrian Al Akhbar newspaper reported earlier in the month that Hezbollah has prepared a plan to take over Lebanon when STL issues its indictment for the 2005 murder of the late Prime Minister Rafik Hariri.
Free Patriotic Movement leader MP Michel Aoun , (a close ally of Hezbollah ) said on November 18 that Hezbollah might violently respond to an STL indictment that accuses Hezbollah party's members in Hariri's assassination.
On December 7 a leading Israeli Military Intelligence official expressed concerns that Hezbollah might seize control of Lebanese government institutions .
"Dozens will be killed when Hezbollah uses force and takes over government institutions," senior Military Intelligence official Colonel Yossi Adler told the Knesset in 'a possible scenario if Hezbollah is indicted by STL.'