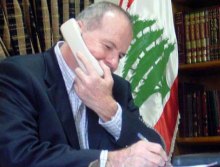 March 14 MP Mohammad Kabbara and Salafist leader in Lebanon Dai al-Islam Shahhal accused the army on Sunday of serving as cover for Hezbollah, urging a gathering of 1,500 to reject an alleged military crackdown on their community.
"Yes, military intelligence targets Lebanon's Sunnis — unless of course they are loyal to Hezbollah," said Kabbara at a rally in the northern port city of Tripoli.
"The military is encouraging Lebanon's Sunnis … to accept the protection of Hezbollah, for if they do … they will be found innocent and released on bail," he said, in a possible reference to the release of radical Islamic preacher Omar Bakri in November.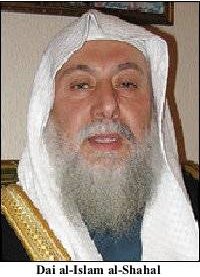 Shahhal said his followers were ready to use all means available to defend themselves against "injustices" of the army.
"Our words of truth are stronger than your rockets," said Shahhal, referring to the artillery of Hezbollah.
"If necessary, we are ready to use our bodies as mines to defend Sunnis for we will never accept injustice," he added. "We hereby call for the release of all Islamist detainees."
The accusations came amid fears of a Sunni-Shiite conflict linked to the UN-backed Special Tribunal for Lebanon, which is reportedly poised to implicate high-ranking Hezbollah members in the 2005 murder of the late PM Rafik Hariri.
The Iranian and Syrian -backed Hezbollah has warned that the accusation would damage stability in Lebanon.
Lebanese authorities launched a crackdown on Sunni fundamentalist groups in the aftermath of a deadly battle in 2007 between the Lebanese army and an Al-Qaeda-inspired group based in a Palestinian refugee camp in north Lebanon. Hundreds of Lebanese soldiers and Fatah al Islam militants were killed during the Nahr al Bared (Palestinian Refugee camp) battles.
On December 1, the US-based SITE Intelligence Group reported that another movement linked to Al-Qaeda had urged Sunnis in Lebanon to rise up against both the army and Hezbollah.
Tension escalated in Lebanon following reports that the Special Tribunal for Lebanon will soon issue its indictment into the 2005 assassination of Lebanon's former Prime Minister Rafik Hariri. Last July, the Hezbollah chief Sayyed Hassan Nasrallah said that the tribunal is "an Israeli project" that will indict Hezbollah members. Nasrallah accused Israel of being behind Hariri's assassination but refused to provide the evidence to STL to support his claim. Hezbollah and its March 8 allies have been calling for the abolition of STL.
Some leaders are concerned that should the court indict Hezbollah members, it could lead to a repeat of the My 2008 incident when Hezbollah gunmen occupied west Beirut and tried but failed to occupy Mt Lebanon, resulting in the killing of over one hundred Lebanese.
The Pro Syrian Al Akhbar newspaper reported earlier in the month that Hezbollah has prepared a plan to take over Lebanon when STL issues its indictment for the 2005 murder of the late Prime Minister Rafik Hariri.
Free Patriotic Movement leader MP Michel Aoun , (a close ally of Hezbollah ) said on November 18 that Hezbollah might violently respond to an STL indictment that accuses Hezbollah party's members in Hariri's assassination.
On December 7 a leading Israeli Military Intelligence official expressed concerns that Hezbollah might seize control of Lebanese government institutions .
"Dozens will be killed when Hezbollah uses force and takes over government institutions," senior Military Intelligence official Colonel Yossi Adler told the Knesset in 'a possible scenario if Hezbollah is indicted by STL.' AFP