Lebanon's Al-Akhbar Website attacked over WikiLeaks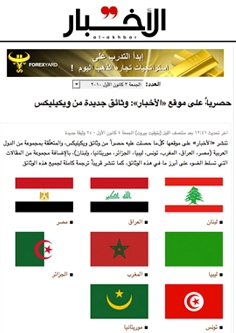 An editor of a Lebanese daily says the newspaper's website has been shut down following a hacker attack, apparently over its publishing of leaked U.S. diplomatic cables.
Omar Nashabe says he doesn't want to prejudge who is behind the attack on Al-Akhbar but says it's the most serious since the paper was launched in 2006.
The privately owned Al-Akhbar is close to the militant Lebanese Hezbollah group and its allies. It was given an advance copy of documents by the WikiLeaks website and has been publishing them since last week.
Mr. Nashabe says the paper is trying to reactivate the website and plans to investigate the attack. He says the website has been inaccessible since about 4 a.m. (0200 GMT) on Thursday.