Lebanon military court indicts FPM official Fayez Karam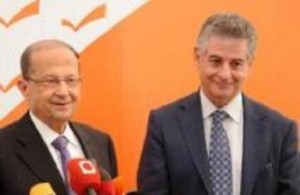 Lebanese Military Investigative Judge Riad Abu Ghida issued an indictment on Thursday against Free Patriotic Movement official Fayez Karam. The judge requested a sentence of temporary hard labor, which could range from 3 to 15 years, based on article number 278 of criminal law.
Karam – who was arrested in August on suspicion of spying for Israeli was reportedly informing Israeli officers about meetings held between FPM leader MP Michel Aoun and Hezbollah officials, an unnamed judicial source said Thursday.
The source told Future News that Karam was meeting with the Israeli officers in France to inform them about the meetings.
Karam and Aoun went into exile in France following Aoun's defeat by the Syrian army in 1990 and both returned to Lebanon in May 2005 , 11 days following the withdrawal of the Syrian army from Lebanon.