GCC calls on Iran to refrain from threats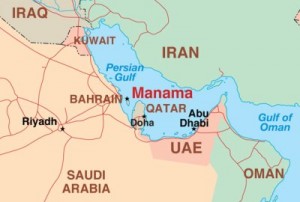 The Gulf Cooperation Council (GCC) wrapped up its two-day summit Tuesday in Abu Dhabi, making only small progress on its core economic agenda, while Iran dominated much of the security focus.
The council called on Iran to commit itself to the "settlement of disputes through peaceful means and refrain from using or threatening to use force."
Already in a common market, the bloc of six Gulf countries also agreed to take down some further trade barriers. Companies from any GCC state can now open branches in other member states and enjoy equal treatment.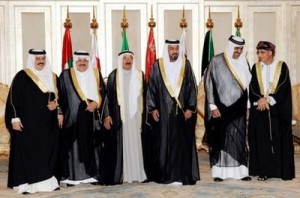 However, the GCC reported no progress on advancing towards a joint currency, after establishing a monetary council at last year's summit. The UAE and Oman have stayed out of plans for a monetary union and made no new pledges this year.
A joint railway project, in the cards since 2003, was reviewed at the summit with a new commitment to complete the job within seven years. The railway would link Kuwait City to Muscat, Oman – the farthest GCC capitals on a north-south axis.
On Iran, Sultan al-Suwaidi, head of the United Arab Emirates central bank, was reported by UAE daily The National as saying his country would implement UN sanctions against Tehran passed last June.
However, the UAE would not follow in carrying out more stringent measures unilaterally decided by the United States and European Union, the central banker said on the sidelines of the GCC summit.
The subject of the sanctions came just as Iranian negotiators and delegates from six major powers were concluding two days of talks in Geneva over Tehran's controversial nuclear programme.
The GCC, founded in 1981, is an economic club of some key oil and gas exporters, comprising Bahrain, Kuwait, Oman, Qatar, Saudi Arabia and the UAE.
In its final statement, the GCC made some further demands of Iran, including that it commit to "non-interference in internal affairs" of other countries in the region. Tehran is often accused of involvement in political movements within neighbouring nations.
GCC members also discussed the long-standing territorial dispute between the UAE and Iran over three islands in the Gulf, reiterating their support for the UAE's "right to regain sovereignty over the islands," a statement said.
The group condemned terrorism in the Arabian peninsula and offering its support for the unity and security of Yemen, which is currently facing down Islamist militants in the southern areas and a rebel movement in the north.
The group of six Arab nations agreed that its next summit would be held in December 2011 in Riyadh, the capital of Saudi Arabia. Earthtimes