Israeli report: Dozens will be killed by Hezbollah if indicted by STL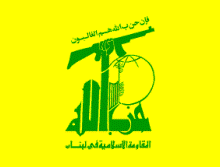 A leading Israeli Military Intelligence official expressed concerns on Tuesday that Hezbollah might seize control of Lebanese government institutions, Israeli Ynetnews reported
Ynetnews reported that in a Knesset Foreign Affairs and Defense Committee debate, senior Military Intelligence official Colonel Yossi Adler estimated that there is a small chance that the tensions will affect Israel. He noted that Hezbollah continues to arm itself with weapons that threaten Central Israel.
Adler reportedly presented a possible scenario of Lebanon the day after the report was published: "Dozens will be killed when Hezbollah uses force and takes over government institutions. In this case, there is a chance that the tensions would trickle in Israel's direction.
"Even though it has been four years since the end of the last war, the organization has a score to settle with Israel following the murder of Hezbollah commander Imad Mughniyeh." Adler said
As an alternative to that harsh scenario, Adler presented another less extreme assessment. According to this scenario, Hezbollah will pressure Prime Minister Saad Hariri and the more moderate of the Arab nations to try and reach a compromise. Hezbollah, Adler warned, continues to build up its strength through cooperation with Syria and Iran and has advanced arms that can reach central Israel.
Israeli Defense Minister Ehud Barak reportedly warned on Tuesday that his country will remain on alert so as to not be affected by the Special Tribunal for Lebanon (STL)'s pending indictment.
"Israel is following closely the developments in Lebanon and tension regarding the STL indictment ," Barak said
Tension escalated in Lebanon following reports that the Special Tribunal for Lebanon will soon issue its indictment into the 2005 assassination of Lebanon's former Prime Minister Rafik Hariri. Last July, the Hezbollah chief Sayyed Hassan Nasrallah said that the tribunal is "an Israeli project" that will indict Hezbollah members. Nasrallah accused Israel of being behind Hariri's assassination but refused to provide the evidence to STL to support his claim. Hezbollah and its March 8 allies have been calling for the abolition of STL.
Some leaders are concerned that should the court indict Hezbollah members, it could lead to a Shiite-Sunni strife.
The Pro Syrian Al Akhbar newspaper reported earlier in the month that Hezbollah has prepared a plan to take over Lebanon when STL issues its indictment for the 2005 murder of the late Prime Minister Rafik Hariri.
Free Patriotic Movement leader MP Michel Aoun , (a close ally of Hezbollah ) said on November 18 that Hezbollah might violently respond to an STL indictment that accuses Hezbollah party's members in Hariri's assassination.