Saudi Supreme court rejects Sabat death sentence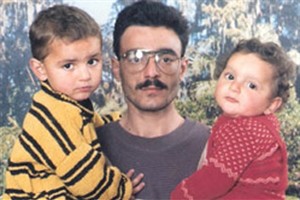 Saudi Arabia's high court has rejected the execution sentence of a Lebanese man convicted of sorcery and recommended that he be deported after a new trial, a newspaper reported Thursday.
The Supreme Court in Riyadh said that the death sentence for Ali  Hussein Sabat was not warranted because he had not harmed anyone and had no prior offences in the country, Okaz said.
The court said his case should be sent back to a lower court in Medina to be retried and recommended that Sabat, who has spent 30 months in Saudi prison since his May 2008 arrest, be deported, Okaz said.
Sabat, a 46-year-old father of five, was sentenced to death last November by a Medina court for practising witchcraft, illegal under Saudi Arabia's Islamic sharia law.
He was arrested by the religious police in Medina, where he was on a pilgrimage.
The case against him was brought after he gave advice and made predictions on Lebanese television broadcast to Saudi Arabia via satellite.
In October, Amnesty International said it had appealed to King Abdullah in a letter to commute the death sentences for Sabat and Sudanese Abdul Hamid al-Fakki, also sentenced to death for sorcery.
The status of Fakki's case was unknown. Timesonline
Photo: Ali  Hussein Sabat with his 2 kids