Suleiman: No deals at Lebanon's expense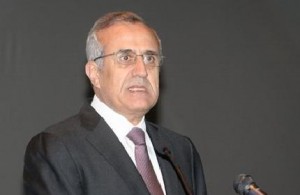 President Michel Suleiman addressed the Francophonie Summit in Montreux on Saturday by stressing that Lebanon will not accept any Middle East peace that comes at Beirut's expense nor will it permit the naturalization of Palestinian refugees in the country, according to a statement issued Saturday by the president's office.
he added that lasting peace in the Middle East requires a just and comprehensive solution, he added.
He said while the Arabs have decided to go for peace , Israel opted for rejection. He was referring to 2002 Arab peace initiative .
Regarding the borders with Israel he said
"Lebanon is seeking to ensure the implementation of (U.N. Security Council) Resolution 1701 in all its stipulations … as well as to unify the elements that constitute our national capabilities in the face of challenges and Israeli threats."
He saluted the Francophonie nations that are part of the United Nations Interim Force in Lebanon (UNIFIL).
Addressing the tension inside Lebanon he said:
"Lebanon is working on reinforcing its legitimate institutions and preserving its domestic stability and the pillars of national accord and consensual democracy which are the foundations of the Lebanese regime."
Suleiman was elected as vice president of the summit.