Lebanon majority outraged by Syrian PM remarks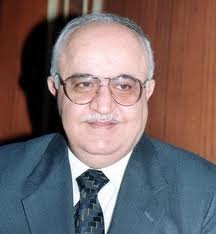 The remarks by Syrian PM in which he branded March 14 alliance as a "cardboard box" continue to outrage the Lebanese parliament majority . Syrian Prime Minister Muhammad Naji al-Otari made the remark in an interview with the Kuwait newspaper Al-Rai published on Saturday.
Lebanese Forces leader Samir Geagea responded to Otari's remarks in a statement issued on Saturday, by saying "that the March 14 alliance, which Otari labeled as a 'cardboard box' brought an end to the Syrian occupation of Lebanon in 2005.
MP Mohammed Kabbara, a key member of Future Movement responded to Otari by saying: Isn't it shameful for a steel-made army to withdraw as a result of pressure from "cardboard" masses?
Future Movement MP Ammar Houri responded to Otari by telling Future News: "Otari's statement is strange given Hariri's outstretched policy toward Syria."
Phalange party MP Nadim Gemayel responded to Otari during an interview with Asharq al-Awsat newspaper by saying: "The policy of the outstretched hand does not work with Syria," adding "What is needed today is to go back to dealing in a harsh way with Syria."
"March 14 Forces will remain unwavering in the face of all those who want to lay hands on Lebanon," he stressed.
Labor Minister Butors Harb, responded to Otari's statement by saying " It contradicts Lebanon's motto which calls for improved ties with Syria."
"We are moving forward, but we don't feel that Syria is doing the same," Harb said. "We see positions that are encouraging and sometimes shocking."
In a statement issued on Saturday, Future Movement which is headed by PM Saad Hariri blasted Otari over his statement about March 14 describing the remarks as " inappropriate and a blatant interference in Lebanese internal affairs. "
"It is unfortunate that the premier of a sister state would make such a statement against a popular political movement," the Future Movement added.
March 14 General Secretariat coordinator Fares Soueid also criticized Otari's remark . He told Akhbar al-Yawm news agency on Saturday that Otari's remarks demonstrate "exceptional hatred toward a million and a half Lebanese people."
He is referring to the March 14, 2005 demonstration by a million and a half Lebanese people which called on Syria to end its occupation of Lebanon and withdraw its troops. The protest was dubbed as the Cedar Revolution….Syria withdrew its troops on April 27, 2005
The name March 14 was adopted by the Lebanese parliament majority alliance headed by Prime Minister Saad Hariri, while Syria's allies adopted  the name March 8.
"Prime Minister Saad Hariri is annoyed by Otari's recent statements about March 14 but is still committed to turning the page with Syria in spite of negative responses," Ad-Diyar quoted an anonymous visitor to Hariri as saying in its Sunday edition.