Syrian PM calls March 14 'cardboard box'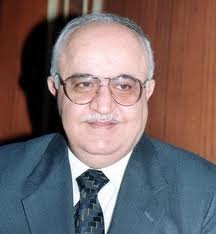 The March 14 alliance is a "cardboard box" and the Syrian regime does not take such branding seriously, Syrian Prime Minister Muhammad Naji al-Otari told the Kuwait newspaper Al-Rai in an interview set to be published on Saturday.
He added that the Syrian regime is not concerned with dates like March 14 , 15 or 16 , but looks at all Lebanese equally and is concerned with both countries' security and strategic relations.
The name March 14 was adopted by the Lebanese parliament majority alliance headed by Prime Minister Saad Hariri.
It was on March 14 that over a million Lebanese under the banner of the Cedar Revolution protested in downtown Beirut against the Syrian military presence. The goal of the revolution was the withdrawal of Syrian troops from Lebanon and the replacement of a government heavily influenced by Syrian interests with more independent leadership, the establishment of an international commission to investigate the assassination of Prime Minister Hariri, the resignation of security officials to ensure the success of the plan, and the organization of free parliamentary elections. The demonstrators demanded the end of the Syrian influence in Lebanese politics. At the start of the demonstrations, Syria had been maintaining a force of roughly 14,000 soldiers and intelligence agents in Lebanon. Following the demonstrations, the Syrian troops completely withdrew from Lebanon on April 27, 2005. The Pro-Syrian government was also disbanded, accomplishing the main goal of the revolution.
Otari also commented on the arrest warrants issued by the Syrian judiciary in former General Security chief Jamil as-Sayyed's case, saying they are a "purely judicial matter and have no effect on Syrian-Lebanese relations."
Early October, Syria issued arrest warrants for 33 people named in a lawsuit Sayyed filed in Damascus in December 2009 alleging that he was the victim of false testimonies.
Sayyed along with 3 other generals was detained from 2005 to 2009 on suspicion of involvement in former PM Rafik Hariri's murder. In April 2009, the Special Tribunal for Lebanon (STL ) ordered their release without charges due to insufficient evidence. STL prosecutor made it clear at the time they were set free that their release did not mean they are Innocent and that once more evidence is available they could be back in jail.
"The uproar over this topic is meaningless," Otari said, adding that the issue will not affect "the advanced brotherly relations between the two countries."
Asked about the situation in south Lebanon and the possibilities of a new conflict with Israel, Otari said: "We have to be always ready to confront the plans of the Zionist enemy."
"We have a responsibility, as supporters  of the Resistance ( Hezbollah) and towards the brotherly Lebanese people, to provide all the means to confront such a possibility," he said
Otari warned that "should Israel think someday of attacking Lebanon or Syria, the retaliation will be  very painful. "