Seven killed in Kenya soccer stampede, report
Seven soccer fans were killed and dozens more were injured in a stampede at a match between two of Kenya's top teams, an ambulance operator said on Saturday.
The stampede took place inside the Nyayo National stadium in the capital Nairobi during a match between AFC Leopards and Gor Mahia.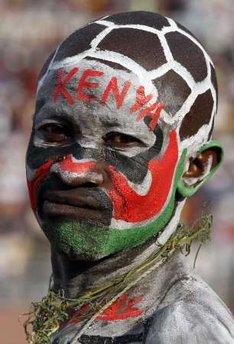 "Seven people are dead. People tried to force entry during the match because they didn't want to pay," David Matee, a radio operator with the St John's Ambulance, told Reuters.
At least 30 people were hurt in the crush, 14 of them critically, Matee said.
Television pictures showed medics trying to revive one supporter outside the stadium and ambulances ferrying away the injured.
The match was temporarily halted. Reuters