Ashtiani's lawyer condemns Iran executions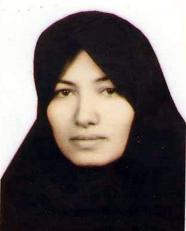 The former lawyer of  Sakineh Ashtiani – the Iranian lady facing the death penalty – has described Iran's leaders as "among the worst offenders of human rights abuses".
Mohammed Mustafei addressed MEPs on the European Parliament's Human Rights Subcommittee on 14 October 2010 during a hearing to mark the World Day Against the Death Penalty.
Ms Ashtiani is facing death after being convicted of adultery in 2006.
Officials suspended her stoning sentence in July, but there are fears she will now be hanged.
In 2006 she was given 99 lashes after being found guilty of having had an "illicit relationship" with two men following the death of her husband.
The case has provoked international outcry, and in September the European Parliament passed a resolution calling for the death penalty in Iran to be ended immediately.
Her lawyer told MEPs that the death penalty was common practice in Iran, as well as execution of juveniles and the amputation of peoples' limbs.
Death by stoning came into use in Iran after the 1979 revolution.
Mustafei fled Iran to Norway when Tehran issued an arrest warrant against him at the end of July.
Son missing
In a related development the son of Ashtiani has reportedly gone missing following the arrest of two alleged German journalists after they tried to interview him.
Mina Ahadi, an Iranian human rights activist, based in Germany, who said she arranged the interview, has claimed that the Iranian government has arrested the son of Ashtiani and her current lawyer
The government, however, has not confirmed the arrests or detention of Ashtiani's son, Sajjad Ghaderzade or the lawyer
BBC, ANI