Al Qaeda: Lebanon will tremble if Ahmadinejad shows up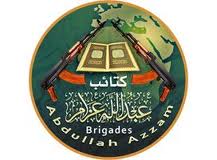 A group called the Abdullah Azzam Brigades said today that the whole of Lebanon will tremble and its ground will quake if Ahmadinejad steps foot on it.
The group added: "We will do the impossible to thwart this conspiracy."
The group which is linked to al Qaeda was named after Abdullah Azzam, a Palestinian who led Islamic militants in Afghanistan and was killed in 1989 by a roadside bomb.Azzam is regarded as the one-time spiritual mentor of al Qaeda chief Osama bin Laden.
In Sept. 2009, The Ziad al-Jarrah battalion of the Abdullah Azzam Brigades claimed responsibility for two Katyusha rockets from south Lebanon that landed in the northern Israeli coastal town of Nahariya.