UN: Hariri Tribunal moving ahead regardless of Lebanon funding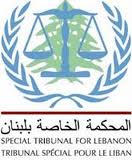 Secretary-General Ban Ki-moon's spokesperson Martin Nesirky stressed that the Special Tribunal for Lebanon (STL) is moving forward regardless of whether Lebanon will approve or disapprove Court funding.
Nesirky said the STL will continue to work regardless of attempts by the Lebanese Opposition to block Lebanon's share of funding.
He reiterated that the court work is "significant" for Lebanon.
Asked about financing of the Tribunal in the event the Opposition succeeded in blocking Lebanon's funding, Nesirky said:
"We reaffirm the importance of the Tribunal work for Lebanon," he said, pointing out that the Court has a mandate from the Security Council "and we will strongly seek to make sure it will work."
The funding issue was supposed to be discussed yesterday during the cabinet session at Baabda palace but president Suleiman decided to delay the discussion until the situation in Lebanon stabilizes .
March 14 MPs withdrew from the September 16 evening session of the Parliamentary Budget and Finance Commission to prevent it from reaching a quorum when March 8 MPs called for voting on a 2010 state budget clause pertaining to Lebanon's funding of the STL.
"Hezbollah will use its position in government to try to block Lebanon's funding for the U.N. court investigating the 2005 assassination of former Prime Minister Rafik Hariri, "the group's spokesman said on September 30.
Hezbollah's leader has said the tribunal looking into Hariri's death could indict some of the Iranian-backed group's members, fueling the country's worst political crisis in years. Hezbollah contends the tribunal has been poisoned by witnesses who have given false information.
All the identified false witnesses are former Syrian intelligence agents that reportedly tried to mislead the investigation.
"You know our position on the tribunal, so we cannot agree to finance it," Hezbollah spokesman Ibrahim Moussawi told The Associated Press on September 30 when asked if his party will try to block the funding in Lebanon's budget.
"Hezbollah and its allies have decided to oppose any financing of the tribunal," Ghaleb Abu Zeinab, a member of Hezbollah's political bureau, said in an interview with Agence France Presse on September 30 .
Lebanon pays 49 percent of the tribunal's costs, with other U.N. member states providing the remainder. Based on the UN statement many countries that are friendly to Lebanon are more than willing to pay in the event that Lebanon fails to meet its obligations