U.S.: Syria should respect Lebanon's sovereignty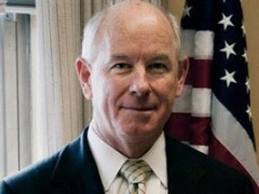 Commenting on the arrest warrants ordered by Syria against Lebanese and foreign nationals over former PM Rafik Hariri's murder probe, U.S. State Department spokesman Philip Crowley, said "Syria and other countries should continue to respect Lebanon's sovereignty."
Crowley stressed his country's support for the Special Tribunal for Lebanon.
"STL work is ongoing, and we believe it is the best path to end the era where political assassinations were tolerated," Crowley said.
Last Sunday the Syrian judiciary reportedly issued 33 arrest warrants for judges, officers, politicians and journalists of Lebanese, Arab and other nationalities in the case brought by former Lebanese General Security chief Jamil as-Sayyed, according to a statement from Sayyed's office.