Saudi envoy urges Lebanese to unite in facing STL indictment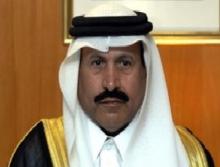 Saudi Arabia's Ambassador to Lebanon Ali Awad Asiri urged the Lebanese political parties to sit together and develop a plan to deal with the International Tribunal indictment.
"Lebanese are able to sit with each other and prepare a plan on how to deal with the outcome of the Court's decision regardless whether it is negative or positive," Asiri told LBC television.
"If the Lebanese do not unite, this will be the largest gift for Israel," he believed. "Israel is waiting for the day when the security situation (in Lebanon) explodes."
Asiri told LBC that "the Special Tribunal for Lebanon (STL) is only in the hands of the UN Security Council."
There are concerns that, should the court indict Hezbollah members, it could lead to clashes similar to those of the 2008 May events.