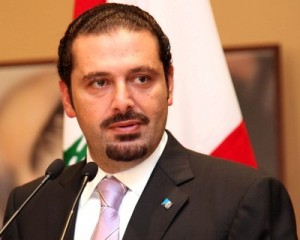 Education Minister Hassan Mneimneh told Future News on Thursday that Prime Minister Saad Hariri has no intention to resign from his prime ministerial post adding that such an issue is "out of the question."
"It is unfortunate to accuse other parties of being Israeli agents if they oppose a certain party ," Mneimneh said, in a reference to Hezbollah MP Nawwaf Moussawi who said last week that any group in Lebanon that "abides by the Special Tribunal for Lebanon (STL)'s pending indictment will be dealt with on the basis that it is one of the tools of the US-Israeli aggression."
"We will not give up on the STL," Mneimneh said, adding that the court is an instrument to ensure stability in Lebanon.
Tension escalated in Lebanon after reports said that the STL will soon issue its indictment into the 2005 assassination of former Prime Minister Rafik Hariri. Last July, Hezbollah Secretary General Sayyed Hassan Nasrallah said that the tribunal is "an Israeli project" that will indict Hezbollah members. Nasrallah accused Israel of being behind Hariri's assassination but refused to provide the evidence to STL. Some March 8 coalition politicians have been calling for the abolition of the tribunal, while Free Patriotic Movement leader MP Michel Aoun and former head of General Security Jamil as-Sayyed publicly attacked the government.
On Wednesday former minister Wiam Wahab called on the March 8 coalition ministers to resign and overthrow the government as soon as possible. According to analysts both Hezbollah and Syria use Wahab on regular basis to do their dirty work. Whatever he reportedly has been saying ever since 2004 has always been reflecting the thinking of the Syrian and Hezbollah leadership."
This error message is only visible to WordPress admins
Error: No connected account.
Please go to the Instagram Feed settings page to connect an account.