Hezbollah: Tribunal allies will be viewed as Israeli invaders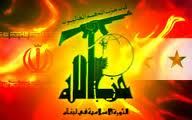 Hezbollah's MP Nawwaf Moussawi on Friday warned that "the period that will follow the (Special Tribunal for Lebanon) indictment won't be the same as the one before, and any group in Lebanon that might endorse this indictment will be treated as one of the tools of the U.S.-Israeli invasion, and it will have the same fate as the invader."
"Those must not only be worried, but also panic-stricken, and we tell everyone that those who couldn't defeat the Resistance through fire and iron and billions of dollars will not be able to defeat it through an indictment or anything else," Moussawi warned.
"Today, we are before a new experience" with STL Prosecutor Daniel Bellemare, Moussawi added, noting that "some said that this period will take a course that is not influenced by politicization … but we've discerned the opposite."
Meanwhile Lebanon First bloc MP Ahmad Fatfat told the Voice of Lebanon (VOL) radio station on Friday that his bloc is committed to fostering calm in Lebanon.
Fatfat stressed the need to support the Special Tribunal for Lebanon (STL), which is probing the 2005 assassination of former Prime Minister Rafik Hariri.
"The STL has no interest in indicting Hezbollah [in the Rafik Hariri murder]," Fatfat said, adding that "the law does not allow the tribunal to indict states or parties, but only individuals."
Naharnet & Now Lebanon