French envoy: It is not the end of the world if STL indicts Hezbollah members
French Ambassador to Lebanon Denis Pietton said in an interview with An-Nahar newspaper published on Thursday, that "it would not be the end of the world" if Hezbollah members were indicted by the Special Tribunal for Lebanon (STL).
Tension escalated in Lebanon after reports said that the STL will soon issue its indictment into the 2005 assassination of former Prime Minister Rafik Hariri. last July, Hezbollah Secretary General Sayyed Hassan Nasrallah said that the tribunal is "an Israeli project" that will indict Hezbollah members.
"Hezbollah, as a party, will not be accused of Rafik Hariri's murder if Hezbollah members are indicted," Pietton said, adding that France wants to keep dealing with the party.
Pietton also said that Iranian President Mahmoud Ahmadinejad's October visit to Lebanon raises concerns for France.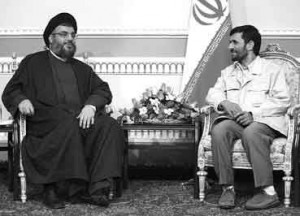 "There are fears of what Ahmadinejad's stances might raise, especially when he visits South Lebanon," the French ambassador said, voicing concerns that the Iranian president might make a tense speech against Israel near the Fatima Gate along the border.
"We cannot predict Israel's reaction to Ahmadinejad's visit, or if the visit could cause frustration in South Lebanon , where UNIFIL forces are operating," he added.
Media outlets reported that the Iranian president will visit South Lebanon around mid-October to inaugurate a garden at the Fatima Gate near the borders with Israel.
The Iranian-sponsored garden along the Lebanese-Israeli border has drawn protests from Tel Aviv, which has objected to tree-planting near the border.