Phalange offical: March 8 wants to overthrow STL but will fail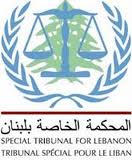 Phalange Party political bureau member Michel Khoury has reportedly told Now Lebanon that Jamil as-Sayyed's Sunday press conference may have been postponed after being originally scheduled for August 31, because he was waiting to meet with Syrian President Bashar Assad.
Sayyed's "morally and politically unrestrained" tone on Sunday was puzzling given Prime Minister Saad Hariri's efforts to build bilateral relations with Syria, Khoury added about the former head of General Security.
During Sunday's press conference, Sayyed said that "[PM Saad] Hariri should take a lie detector test to prove that he did not support or fund false witnesses [in the investigation of former Prime Minister Rafik Hariri's 2005 assassination] and should admit that he sold his father's blood for four years in order to implement the New Middle East project," a reference to US policy in the region.
Sayyed is one of the four generals detained in Lebanon from 2005 to 2009. In April 2009, the STL ordered his release due to insufficient evidence. In July 2010, the STL held a public hearing over Sayyed's request for documents related to his imprisonment.
"Sayyed has lost some of his memory and his psychological state is getting worse," MP Okab Sakr said today adding that the Sayyed's state of mind has deteriorated since he lost power as head of General Security.
March 8 forces have devised a "roadmap … to overthrow the Special Tribunal for Lebanon (STL) at any cost," Khoury said, adding that such efforts would ultimately prove futile.