Dubai World finalizes $24.9 Billion restructuring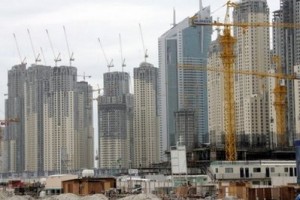 Dubai World, the emirate's state-run investment arm, said Friday that 99 percent of its creditors had agreed to the terms for restructuring $24.9 billion worth of debt, less than a year after the troubled conglomerate spooked global markets when it stopped paying interest on loans accumulated before the financial crisis.
The company said it expected to "close the restructuring in the coming weeks."
The remaining 1 percent of creditors opposing the deal could push Dubai World to seek recourse in a tribunal, but barring that, the only step left is to officially sign the documents.
In November, the Dubai government set off a global wave of investor panic after it told its creditors that it would delay interest payments on the debt that Dubai World owed.
In May, Dubai World struck a preliminary deal with the majority of its lenders to repay $14.4 billion in debt within eight years, while the government of Dubai agreed to convert almost $9 billion of loans into equity.
At the time, the company reached a tentative agreement on the broad outline of the restructuring with a coordinating committee representing more than 90 lenders, and since then it has finalized the details in negotiations that have taken a relatively brief time, given the size of the debt.
Dubai World's liabilities of $24.9 billion have risen from the $23.5 billion announced in May, and now include accrued interest and additional, contingent claims, the government said.
While Dubai World may sell assets to meets its new obligations, the longer debt maturities could also give the company time to stabilize as its assets' values recover.
The restructuring leaves Dubai World with $14.4 billion in debt divided into an A tranche of $4.4 billion maturing in five years, and a B tranche of $10 billion maturing in eight — the latter covered by a so-called "shortfall guarantee" if the company cannot meet its payments.
Dubai World's holdings fall into two broad categories — strategic assets like the global port operator DP World, and a private equity portfolio of investments like hotels and amusement parks.
When Dubai World does begin to realize value on its assets, it is likely to sell the latter category, said two people with direct knowledge of the matter, who declined to be identified because they were not authorized to talk to the media.
Citing an internal document, Reuters reported that the company thought it could obtain $19.4 billion from the sales though the assets' current value was estimated at $10.4 billion.
The company's major lenders are RBS, HSBC, Lloyds, Standard Chartered, Bank of Tokyo-Mitsubishi UFJ, Emirates NBD and Abu Dhabi Commercial Bank.
The agreement leaves unresolved the problems of Dubai World's real estate development arm, Nakheel, which is in negotiations to restructure its debt. The Dubai government announced in March a bailout worth $10.7 billion, but much of the funds were dependent on Nakheel, the company behind the emirate's iconic islands, winning creditors' agreement to new debt terms. NYT