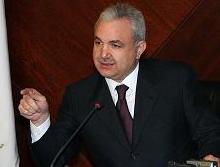 Lebanon Defense Minister Elias Murr headed to Spain at the official invitation of his Spanish counterpart for talks on military cooperation between the two countries and assistance to the Lebanese Army, National News Agency reported.
NNA said talks would also tackle U.N. Security Council Resolution 1701.
Murr told reporters last month any party that wished to help the military had to do so without any conditions.
He made the statement after US House Foreign Affairs Committee Chairman Howard Berman, D-Calif., announced his decision last August to withhold $100 million in military aid following the border skirmishes between Israel and Lebanese army.