Jumblatt visits the Iranian & Syrian embassies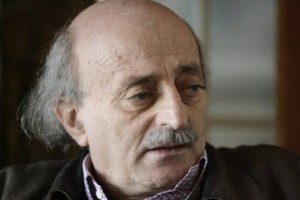 Progressive Socialist Party leader MP Walid Jumblatt visited The Iranian and Syrian embassies today .
He first visited the Iranian embassy and met Iran's Ambassador to Lebanon Ghazanfar Abadi.
Following his visit he praised Iran's position in supporting the Resistance in Lebanon and the Palestinian people.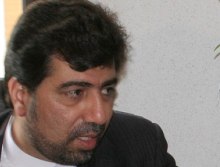 Jumblatt, one of the most outspoken Lebanese leaders against Iran and Syria between 2005 and 2009 said: "My visit is aimed at clearing the dark clouds that have marred our relations with Iran as a result of a few problems," stressing his intention to open a new page of ties with the Islamic Republic "to bolster national and Islamic unity."
The embassy issued a statement after the meeting in which it said that the two officials discussed local and regional developments and Iran's scientific, industrial, and technological achievements.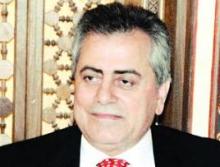 He later visited the Syrian embassy in Beirut and met with Syrian Ambassador Ali Abdul-Karim Ali.
A statement issued by the Progressive Socialist Party said Jumblatt and Ali discussed the current political developments in Lebanon and the region.
Yesterday Jumblatt accused Israel of seeking to create internal strife between Sunnis and Shiites in Lebanon, as well as targeting the country's security and stability.