Shi'a Imam Sadr still alive, says son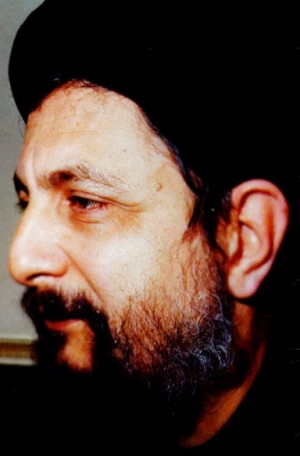 Imam Moussa Sadr, who disappeared during a visit to Libya 32 years ago, was still alive and being held captive by Libyan leader Moammar Gadhafi, his son Sadreddine Sadr said Monday in an interview that was published Monday by National News Agency.
He said Gadhafi had claimed that the three men traveled to Rome "but Italian judicial authorities and Lebanese investigations and a lot of other information have proved that they did not leave Libya."
He added that the Lebanese government is not taking any positive steps on the issue.
The Lebanese judiciary took some measures to charge Qaddafi since he admitted in 2002 that Sadr disappeared in Libya.
However, he added that the Lebanese judiciary has not followed up on the matter.
"I am far from politics, but our duty is to liberate them first so that we can carry on the march," Sadreddine told NNA. "Secondly, we have to walk in the footsteps of the Imam."