Hezbollah criticizes Lebanon PM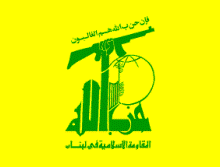 Hezbollah's decision to launch a counter attack against Prime Minister Saad Hariri was not spontaneous and the party's officials will continue to criticize the Mustaqbal movement leader in the next few days, As Safir newspaper said Monday.
On Sunday, Hezbollah MP Mohammad Raad slammed those who he said are exploiting the Borj Abi Haidar incident to promote sectarian strife in Beirut.
"Some people are insisting on making statements with slogans and incitement that only serve to fuel the fire of division and strife. These voices are not keen to protect society, the people or the state, irrespective of (the call to) protect society and build the state," Raad said about Hariri without naming him.
"Tours of the areas where the clashes took place in Borj Abi Haidar aim to deepen division," Raad added, in reference to visits by Hariri and Grand Mufti Sheikh Mohammad Qabbani to Borj Abi Haidar.
As Safir quoted Hezbollah leadership sources as saying that in the first days of the clashes, the party tried to contain the negative stances against it.
However, it realized that there was an organized campaign against it through the speeches and statements of March 14 officials, the sources said.
They told As Safir that Hariri did not deal with the incidents as a statesman rather than as the Mustaqbal movement leader and the chief of a certain faction.
The speeches that Hariri made during Iftar banquets in the past few days contradict with his own calls for calm, the sources said.
4 arrested for burning mosque
An-Nahar newspaper reported on Saturday that army intelligence forces arrested four people for partially burning the Association of Islamic Charitable Projects' – also known as Al-Ahbash – mosque in the al-Basta region in Beirut during Tuesday's Bourj Abi Haidar clashes.
According to the daily, two of the suspects are Lebanese citizens named Mohammad Ahmad Nasrallah and Ali Mounir Shaheen. The other two are Kurds called Fadi Sheikh Moussa Amirat and Ali Khaled Amirat.
According to preliminary investigations, the suspects burned the mosque intentionally using combustible material, An-Nahar added.
Lebanon Prime Minister Saad Hariri said during an Iftar in Qoreitem on Friday: "It is unacceptable for the state to watch weapons proliferate throughout Lebanon, " according to a statement from his office.
He said the cabinet will act decisively in dealing with the issue.
Last Wednesday the cabinet decided to form a commission to deal with arms proliferation, following the clashes in the Beirut neighborhood of Borj Abi Haidar on Tuesday night between supporters of the the pro-Syrian Association of Islamic Charitable Projects—also known as Al-Ahbash—and the Iranian backed Hezbollah militants , leading to the death of three people, including Hezbollah official Mohammad Fawwaz.