Hezbollah MP calls Tuesday clashes 'isolated incident'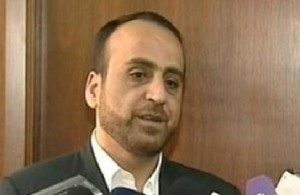 Hezbollah MP Hussein Moussawi on Thursday described the bloody street clashes that shook the Lebanese capital last Tuesday evening as "isolated incident" and warned against using the incident against the Resistance and its weapons.
"Israel is our enemy Israel and no one will drag us into civil strife," Moussawi stressed.
"We appeal on all parties to move swiftly to find ways to prevent recurrence of Tuesday's fighting" Moussawi added
His comment comes following clashes Tuesday in the Bourj Abi Haidar neighborhood of Beirut between supporters of the Association of Islamic Charitable Projects—also known as Al-Ahbash—and Hezbollah that killed three people, including Hezbollah official Mohammad Fawwaz.
The clashes started in Borj Abi Haidar and soon spread to nearby Basta and Nweiri, just blocks from downtown Beirut – usually packed with tourists at this time of year.
The clashes outraged the Lebanese. The future Movement which has the largest parliamentary block asked following a special meeting on Thursday:What are Hezbollah weapons doing in Beirut?
"What happened in Borj Abi Haidar two days ago is unacceptable and cannot be accepted under any pretext or justification or explanation," the bloc said in a statement
"What happened indicates increasing willingness by militants to resort to violence and seize the capital and residential areas, putting people's lives and their future in constant danger," the statement added.
"If some takes up arms to resist the Israeli enemy, the question that presents itself on citizens: What are these weapons in the capital and in alleyways doing among civilians? Why used in the streets?"Future movement wondered.