FPM MP also calls for arms free Beirut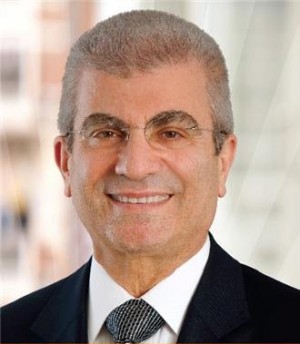 In  a change of heart Change and Reform bloc MP Naji Gharios told the Voice of Lebanon (VOL)   on Friday that Beirut should be an arms-free city.
Change and Reform is headed by Free Patriotic Movement leader MP Michel Aoun , a close ally of Hezbollah and a key defender of Hezbollah arms
Gharios'  comments come after clashes broke out in the Beirut neighborhood of Borj Abi Haidar on Tuesday night  between supporters of the the pro-Syrian Association of Islamic Charitable Projects—also known as Al-Ahbash—and the Iranian backed  Hezbollah militants , leading to the death of three people, including Hezbollah official Mohammad Fawwaz.
Gharios  said that Progressive Socialist Party leader MP Walid Jumblatt and Lebanese Democratic Party leader MP Talal Arslan along with other figures will visit President Michel Suleiman at his summer residence in  Beiteddine  on Saturday to help foster calm in Lebanon.
The clash was described by some analysts as  a proxy war between  Iran and Syria over the control of Lebanon.  Hezbollah according to analysts is trying to  out-maneuver Syria in Lebanon…. Hezbollah has reportedly  become the principle bulwark resisting a Syrian comeback, because the party wants to preserve Lebanon for Iran.
This new proxy war between Iran and Syria according to analysts will result in new  political alignments in Lebanon.  Amal leader Speaker Nabih is reportedly expected to side with Syria . The question is : Will Aoun now decided to jump ship and side with Syria too? Perhaps, a Ya Libnan analyst said since unfortunately no one seems to side with Lebanon.
Another Free patriotic Movement  MP,  Farid al-Khazen told the Voice of Lebanon (VOL)  on Thursday that Tuesday's clashes were dangerous, adding that the issue of arms should be seriously addressed.
Khazen also said that the Bourj Abi Haidar clashes could have led to further sedition were they not contained, before calling on all parties to avoid conflict.