Hezbollah official: STL lost its credibility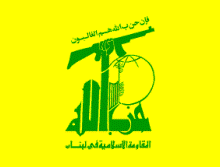 Hezbollah politburo member Mahmoud Qomati told OTV on Monday that the Special Tribunal for Lebanon (STL) has lost its credibility, adding that his party does not care anymore about the tribunal's pending indictment.
Qomati said last week that Hezbollah demands the elimination of the Special Tribunal for Lebanon. He also said: "The tribunal has been politicized from the start and was initially formed to fulfill interests, and not discover the truth, but bury it."
On the other hand Qomati said that relations between Hezbollah and the Future Movement are good and added that his party agrees with Prime Minister Saad Hariri's call to maintain a calm atmosphere.
Hezbollah Secretary General Sayyed Hassan Nasrallah said last month that the tribunal would indict Hezbollah members for the 2005 assassination of former Prime Minister Rafik Hariri.