Analysis: Obama to try hand at Mideast peacemaking
We've been here before and if history is a guide, we'll be here again.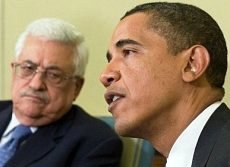 By ANNE GEARAN
We've been here before and if history is a guide, we'll be here again.
President Barack Obama is aiming for the prize that has eluded many U.S. presidents before him: a deal to form an independent Palestinian state and end six decades of conflict in the world's most volatile region.
Obama will bring the Israeli and Palestinian leaders to Washington next month for a symbolic handshake and the start, yet again, of a new round of peace talks. The ambitious goal: a peace deal inside a year.
The talks make good on an Obama campaign promise to confront the festering conflict early in his presidency, instead of deferring the peace broker's role as former President George W. Bush did.
The negotiations also saddle Obama with one of the world's most intractable problems just when many other difficulties confront him, from a jobless economic recovery to probable midterm election losses.
Every U.S. president for three decades has at least dipped a toe in the swirling currents of Mideast peace, usually with little to show for it. Peace talks have stopped and started so often that even the experts have stopped counting, or count differently.
Aaron David Miller, who advised six secretaries of state on Mideast peace issues, thinks the Sept. 2 resumption of direct talks will be at least the 10th such moment since 1993.
The United States is considered an essential agent of any workable deal, if only because Washington is Israel's closest ally and main defender.
This time, it is not clear whether the U.S. would eventually draft its own peace plan or remain primarily a referee. Also unclear is whether Obama would convene his own high-stakes peace summit, in the mold of Camp David meetings that succeeded, under Jimmy Carter, and failed, under Bill Clinton.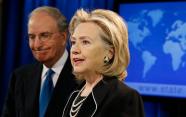 "The enemies of peace will keep trying to defeat us and to derail these talks," Secretary of State Hillary Rodham Clinton said Friday. "But I ask the parties to persevere, to keep moving forward even through difficult times and to continue working to achieve a just and lasting peace."
U.S. presidents have sweet-talked some Mideast leaders and tried to strong-arm others. Despite Obama's resilient popularity abroad, there is little to suggest that these leaders will respond to either tactic. Nor is it clear that they could rally popular support for any deal they might strike.
Israeli Prime Minister Benjamin Netanyahu is a hawkish leader beholden to even more hawkish political elements that make up his governing coalition. Palestinian President Mahmoud Abbas is a weak leader whose very willingness to entertain new talks further erodes his credibility among disaffected Palestinians.
The initial reaction from the PLO illustrated just how difficult keeping the talks on track could prove to be.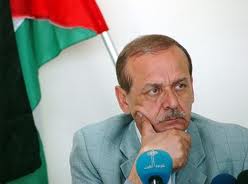 Yassir Abed Rabbo, a spokesman for the Palestine Liberation Organization's top decision-making body, the Executive Committee, warned that any Israeli settlement activity during the negotiations "would threaten the continuity of these talks."
The breakthrough after a nearly two-year hiatus in face-to-face negotiations brings the two sides back to where they were when the last direct talks began in November 2007, near the end of the Bush administration.
Those talks broke down after Israel's 2008 military operation in Gaza and seemed even more remote upon Netanyahu's election last year on a much tougher platform than his predecessor's.
Still, like president before him, Obama is gambling on the adage that in the Mideast standing still means you are going backward.
Miller sums it up this way: Peace negotiations are not unlike friendships or business propositions. They benefit from sincerity and attention, and they can succeed when both sides see it in their interest to make a deal.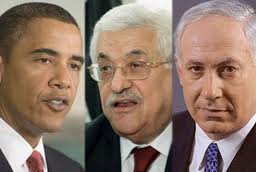 Are Netanyahu and Abbas ready to give it a real shot?
Is Obama prepared to get his hands dirty?
"You answer both those questions 'yes,' and we're in business," Miller said. "You answer with one 'no,' and you may as well hang a closed for business sign on the peace talks." AP