Berri, Atmeh sentenced to death over spying for israel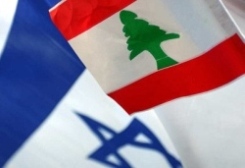 A Lebanese military court on Tuesday sentenced two Lebanese citizens to death on charges of spying for Israel's Mossad intelligence service, an unnamed judicial source told AFP.
"Military Court Presiding Judge Nizar Khalil sentenced Osama Mohammed Ali Berri, from the southern town of Tebnin, to death for contacting Israeli intelligence and providing information that facilitated Israeli attacks on Lebanon," the source said.
Khalil also sentenced Antoine Salim Atmeh to death "for entering Israel, working with Israeli intelligence and convincing Berri to collaborate with Israel," the source added.
Berri is in custody, but Atmeh remains at large and was sentenced in absentia.
More than 100 people have been arrested on suspicion of spying for Israel since April 2009, including members of the security forces and telecom employees.
Tuesday's sentence brings to five the number of men sentenced to death since 2009.