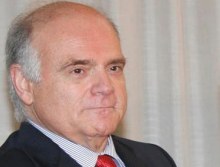 The Special Tribunal for Lebanon (STL) on Wednesday officially asked for all the material that is being held by Hezbollah, which alleges that Israel is behind the the 2005 assassination of Lebanon's former Prime Minister Rafik Hariri, AFP reported. >
"In line with its mandate, the Office of the Prosecutor has requested the Lebanese authorities to provide all the information in possession of Hezbollah Secretary General Sayyed Hassan Nasrallah," AFP quoted an STL statement as saying.
"This request includes the video material that was shown on television during the press conference, as well as any other material that would be of assistance to the Office of the Prosecutor in unveiling the truth," the statement added.
STL spokesperson Fatima Issawi told AFP earlier on Wednesday that the court was seeking all relevant information.
Mirza clarifies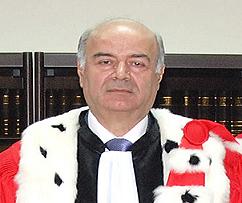 In a related development Attorney General Judge Said Mirza told National News Agency (NNA) that (STL)'s Wednesday statement was referring to Lebanon's attorney general when it requested all the Hezbollah information in the possession of Nasrallah pertaining to Hariri's murder ."
This comes after Hezbollah leader Sayyed Hassan Nasrallah tried Monday night during a televised press conference to present evidence including footage he said came from Israeli Unmanned Aerial Vehicles (UAVs) monitoring Hariri to prove that Israel was behind the assassination of Hariri.
Indictment delays
According to Lebanese media the action taken today by STL could delay the issuance of the indictments until the end of the year or possible to spring 2011
STL was formed by the UN to try the killers of Lebanon's former PM Rafik Hariri.
According to legal experts Nasrallah's speech is part of a well organized campaign against the STL following a report last month in the pro-Syrian newspaper Al Safir which revealed that Hezbollah members will be indicted by STL in the assassination of Hariri. Hezbollah officials, Lebanese allies, Iran and Syria have been actively trying to discredit the Tribunal and portray it as a an Israeli project designed to create sectarian strife in the country.
The campaign is aimed at giving the Lebanese a choice between Justice or a repeat of the May 7 event . This refers to May 7, 2008 when Hezbollah occupied the western part of Beirut and tried but failed to occupy Mt Lebanon