Karam's case transferred to military investigative judge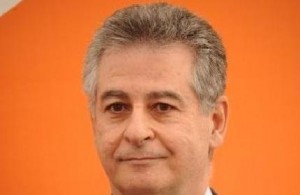 National News Agency reported that Military Court Judge Saqr Saqr transferred retired Brigadier General Fayez Karam and the case file of the investigation into his alleged spying activities to Military Investigative Judge Riad Abou Ghida.
According to the NNA, the investigation shows that Karam was an Israeli collaborator.
Karam, a senior Free Patriotic Movement (FPM) official, was arrested last week on suspicion of collaborating with Israeli intelligence.
Karam, 62, graduated from the military school in 1972 as lieutenant. He held several leadership positions in the army, including head of the counter-terror and spying bureau.
Based on articles 274-278, those convicted of spying for Israel could face the death sentence.
Saqr also transferred the case of Elias Riad Karam, an alleged Israeli collaborator against whom a warrant was issued in absentia in June.
Lebanon has compiled a list of 150 cases of espionage, intended to be filed as a complaint against Israel to the UN Security Council , media sources have reported.