Lebanon wants access to BlackBerry information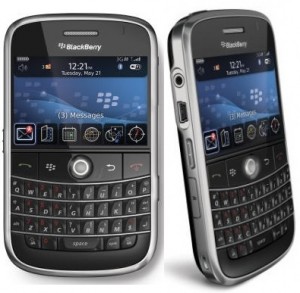 Lebanon hopes BlackBerry maker Research In Motion will give the country a program that would allow it to access information used on the smartphone device, the telecommunications minister said.
RIM is facing pressure to open up its super-secure network to government scrutiny with a growing number of countries demanding access to encrypted communications sent through the device, citing national security concerns.
Lebanon's Telecommunications Regulatory Authority said on Thursday it would assess security concerns relating to BlackBerry use.
Lebanon's worries over BlackBerry coincide with widespread concern over the integrity of the telecom network following the arrest of three people on suspicion of spying for Israel.
Security sources say there are fears BlackBerrys could be used by Islamist groups or spies, beyond the reach of state monitoring.
"The ministry is studying this file and preparing it for talks with RIM … with the aim of getting the program that allows a state to access information transferred through this device," minister Charbel Nahhas was quoted as saying in As-Safir newspaper.
Nahhas, who said Lebanon has about 60,000 BlackBerry users, said no decision had yet been taken to restrict the smartphone's services in the country.
He said talks with RIM could take two months.
Two employees at state-owned mobile telecom firm Alfa were charged last month with spying for Israel. A third employee working for fixed-line operator Ogero was arrested last week.
The arrests have sparked debates on how deeply Israel had penetrated Lebanon's telecom and security sectors. Israel and Hezbollah, which operates a private fixed-line communication network, went to war in 2006. Reuters