Hezbollah MP calls STL indictments 'unjust'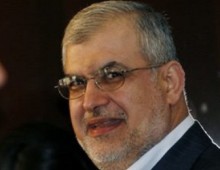 Hezbollah MP Mohammed Raad who represented Hezbollah chief Sayyed Hassan Nasrallah at the opening of Bint Jbeil hospital, called the anticipated indictments by the special Tribunal for Lebanon (STL) "unjust"
and aimed to achieve Israeli goals.
"Preparations were underway by the Special Tribunal for Lebanon to issue an "unjust ruling as a way to achieve Israeli goals, " Raad said
Raad praised on Saturday Qatar's contribution to the rebuilding of southern Lebanon after the July 2006 war between Israel and Hezbollah
"Israel today is a defeated entity that is left with no other reliance but on the weakness of the Arab stance and stirring up strife and luring some Palestinians into futile negotiations," Raad said.
The ruler of Qatar Sheik Hamad bin Khalifa Al Thani is taking a firsthand look at Qatari-sponsored reconstruction projects that were launched following the July 2006 war.
Emir Hamad traveled by helicopter on Saturday with President Michel Suleiman to the area, which borders Israel. They were met there by Prime Minister Saad Hariri, and Speaker Nabih Berri .
Hezbollah commanders and officials including MP Mohammad Raad head of the party's parliamentary bloc were at hand to welcome the emir.