Saudi king Abdullah will be in Lebanon July 30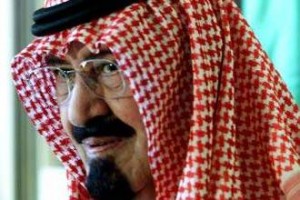 A Lebanese ministerial source told AFP that Saudi King Abdullah bin Abdul Aziz al-Saud will visit Syria on July 29 and Lebanon on July 30 for a summit meeting with President Michel Suleiman for talks on means of fortifying stability in Lebanon," the source added.
The Lebanese official noted that representatives of "all Lebanese groups" will take part in a lunch banquet that will be held in honor of the Saudi monarch.
It would be the first visit of King Abdullah to Lebanon after assuming the throne, following his visit in 2002 as his country's envoy to the Arab Summit that was held in Beirut.
Earlier the Lebanese daily As-Safir reported that the Saudi king was expected to visit Beirut before August 15, based on its sources
The sources highlighted the importance of the visit taking place after the monarch's trip to Damascus, describing it as a sign of the "positive direction" in the Saudi-Syrian ties, "with Lebanon expected to reap the greatest benefits from this development."