Israel 'very afraid' of Hezbollah, says Iran speaker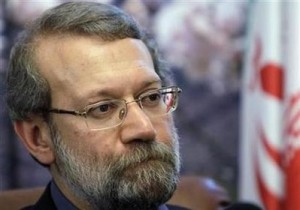 Iranian parliamentary speaker was quoted by Hezbollah's news agency al-Manar that the Israeli government is "very afraid" of militants with Hezbollah following the July 2006 conflict.
"There is no doubt that Israelis are very afraid from Hezbollah's strength and its capabilities," he said. "Israeli officials know very well that this force stems from the party's symbol, Hassan Nasrallah."
According to observers, Iran views Hezbollah "as an essential partner for advancing its regional policy objectives and in maintaining its nuclear programs and for this reason it tries to inflate Hezbollah's strength.
The observers think that despite promises by the leaders of the Islamic republic and Syria , neither Iran nor Syria will be willing to engage in a war against Israel in support of Hezbollah. The 2006 war is a clear example…neither country lifted a finger in support of Hezbollah. During that 34 day war between Hezbollah and Israel over 1,200 Lebanese , mostly civilians were killed in the fighting, which also displaced almost 1 million people, mainly Shiites from the south of Lebanon and destroyed over 120, 000 housing units.