Business Report: Lebanon is the real outperformer in the region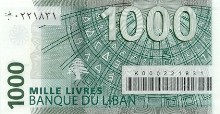 The three countries covered in this Business Forecast Report Jordan, Lebanon And Syria have all, to a greater or lesser degree, shrugged off the worst of the global economic slowdown.
Lebanon is the real outperformer, with an estimated 7.0% growth in 2009 – one of the highest rates in the world. With the government looking stable, if not particularly dynamic so far, this positive outlook is set to continue.
Jordan suffered the worst, seeing growth drop to 2.1% and a 55% drop in its stock market (from peak to trough), but there are signs of recovery.
For Syria, immense growth potential is still being suppressed by political risk. Nonetheless, foreign investors remain very interested, and inflows should start to pick up as global risk appetite recovers.
Jordan is set to see a recovery in 2010, although our cautious view on external conditions keeps us from being as bullish as the government (we forecast 3.2%, while the finance ministry is eyeing the 4.0-4.5% range).
Clearly, Amman is in confident mind, having announced plans to cut spending during an election year. The fiscal consolidation plan is good news, and ties in with our forecast of a narrowing deficit, and, we think the government is right to bet on its re-electability n spite of this. The system remains weighted towards the tribal independents who support the regime, and even if the Islamic Action Front increases its presence in parliament, it is unlikely to have any real policymaking clout.
Lebanon, meanwhile, is in the ascendant at the moment, with a working government, a shrinking national debt, stellar growth and ample FDI inflows. The financial system remains well capitalized, the pound has repeatedly defied expectations of devaluation, and the oft-touted default never came (in line with our view). Going forward, we would like to see the privatization of the mobile telecoms licences, which would boost the business environment (through lower telecoms prices) and send a strong signal of the government's intentions. However, political challenges are multiple, and the biggest risk on our radar is an Israeli military attempt to quell the rising power of Hezbollah across the border.
F or Syria, the need for political reconciliation with Israel and the US is not currently evident: it is seeing substantial inflows of FDI , in spite of the difficult economic and political conditions. Investors from elsewhere in the Middle East are taking advantage of Syria's low linkages to the struggling global economy, and the recent reforms (including the launch of the stock exchange and opening up of the banking system). Longer term, though, the government may want to secure relations with the US and Israel in order to (a) reclaim the Golan Heights; (b) protect against an Iranian collapse which would leave it isolated; (c) tap into Gulf investment to a greater degree; and (d) protect the current regime from domestic opposition.