Al Manar TV: STL chief of public affairs resigned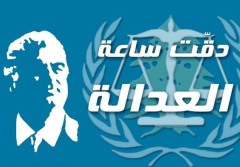 Hezbollah's al Manar TV reported that Peter Foster, the Special Tribunal of Lebanon chief of public affairs and outreach has resigned last week.
Ya Libnan could not confirm Al Manar's report and Al Manar did not reveal its sources.
STL has come under attack recently by Hezbollah and its allies in Lebanon.
STL was formed by the United Nations to try the killers of former PM Hariri , who was assassinated on February 14 , 2005.
Last Friday Hezbollah leader Sayyed Hassan Nasrallah attacked the STL calling it an "Israeli project" that aims to incite sectarian strife in Lebanon.
A report in the As Safir newspaper this morning revealed that the STL will be issuing at least two rounds of the indictments starting from next September and around the end of this year. In the first round Bellemare will reportedly indict three to five members of Hezbollah and in the second round about 20 with various ranks including some key officials.
According to As Safir , Bellemare said that the Lebanese military leaders told him in an informal way that the Lebanese army will not arrest any members of Hezbollah party if indicted by the court.
A report in the German Der Spiegel magazine dated May 2009 revealed a link between Hezbollah and the assassination of Lebanon's former PM Rafik Hariri, father of the current prime minister.